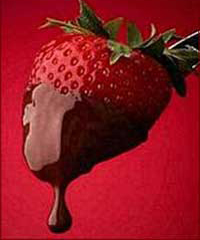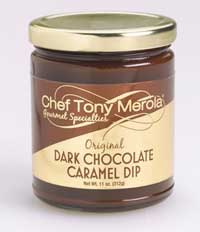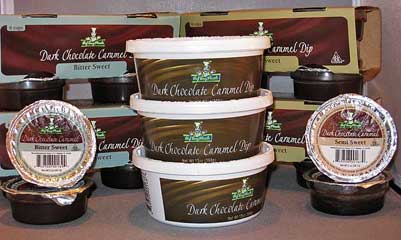 Chocolate Sauce
Chef Tony Merola's® Dark Chocolate Caramel Dip is a "new" rich taste of mouth-watering dark chocolate and caramel and it contains NO artificial flavors. 
Enjoy it with strawberries, apples, pineapples, peaches, pears, mangoes, papayas, bananas, star fruit,  ice cream, pound cake, marshmallows, cookies and as an easy fondue dip!
This delicious dipping sauce contains corn syrup, whole milk, natural chocolate liquor, coconut oil, corn starch, salt, PURE vanilla and Soy Lecithin.